1. Latest Features Of Whatsapp
Best Latest Features of WhatsApp that allows you to communicate with yourself.
Have you ever utilized a WhatsApp group to serve as a gentle nudge to remind you that you should be on your way?
Your feedback has been taken into consideration by WhatsApp, and as a result, the app now has a function that enables you to write messages to yourself and maintain a notes file inside the program itself.
In addition to Facebook and Instagram, the company WhatsApp is a component of the business group known as Meta. WhatsApp claims that sending a message to oneself will be exactly the same as having a regular discussion with another person.
You will not be able to conduct voice or video calls, mute alerts, ban or report users, or monitor your online status while this is happening.
How should it be used?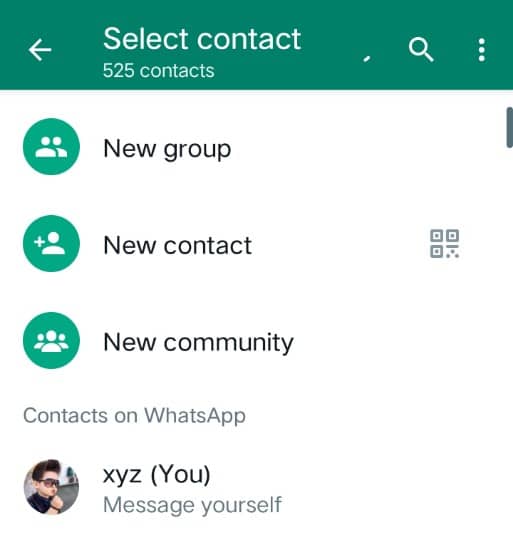 If you have the most recent version of the app, all you need to do is send a message over WhatsApp to the number associated with your account. You are able to accomplish this either by choosing your number from the list of contacts on your device or by opening the app after you have saved your number.
Meta expanded by saying that users would be able to share chats with other people while using this chat and that these talks will stay encrypted on both their phones and on the servers.
Some folks will now have to deal with the additional challenge of figuring out how they can quickly access the chats they've had with other people.
You may achieve this by using a function that is already built into your phone, but you are unaware of its existence.
2. Latest Features of Whatsapp About Leaving Group Without Notify Members
The best New feature of WhatsApp is Suddenly withdraws from the group without providing any notice.
A notice is issued to all members of a WhatsApp group if a group member quits voluntarily or is removed by the group admin. This occurs whether the individual left the group voluntarily or was removed by the group admin.
Although there are methods to hide this function in individual conversations, WhatsApp group members are not given the opportunity to quit the group quietly (without anybody knowing) when they wish to leave a group. This is the case even if there are ways to block this feature in individual chats. Please depress the button.
When a member of a group decides to leave the group voluntarily or is removed from the group by an administrator, it may often result in humiliation or drama, and every member of the group is aware of it.